In the spirit of Black Friday, I thought I'd share a little gift giving inspiration.  This Holiday Gift Guide is part wish-list, part recommendation. So here's to finding the perfect presents for the women in your life, whether they be a Jetsetter, a Fashionista, an amazing Hostess, a Fitness Junkie or perhaps a new mom.
P.S. If my friends and family are looking for something to get me this Christmas, look no further!
For the Jetsetter:
How incredible is this Personalized Pushpin Globe.  I picture it sitting in my living room keeping track of adventures, accompanied by a stack of photo albums and serving as a jumping off point for storytelling.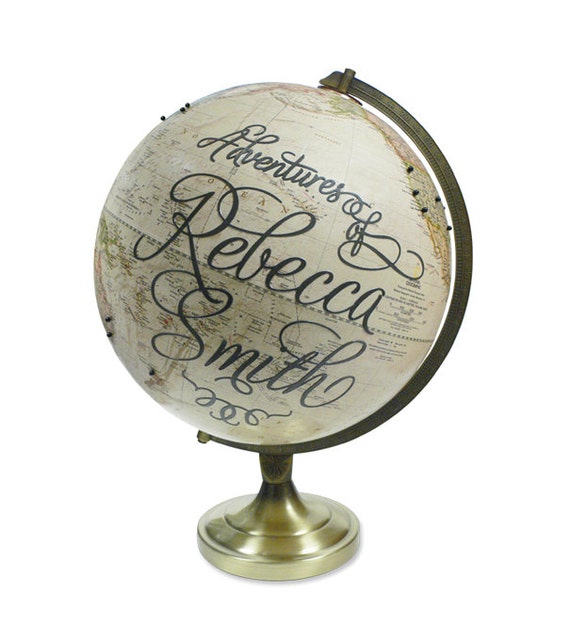 Show off your amazing travels in this posh Geometric Picture Frame.  I'm a true lover of gold accents whether that be stackable jewelry or home décor!
Travel in style in this jersey maxi dress.  Don't sacrifice chic for cozy, when you can have it all!
Sephora eye masks are one of my latest obsessions.  I tested them out during our travels this fall and they're amazing.  Plus they come in various formulas, so you can pick and choose!
For the Fashionista:
These Balenciaga Cat-Eye Sunglasses are at the top of my Christmas List!  I've been obsessed with them ever since I tried them on in Florence, during our time in Italy.
I'm in love with the Horizontal Bar Pendant by Amour Absolu. The line comes in shades of 14k gold and is customizable – designs represent special dates, names, whatever is near and dear to you so you can keep it close to your heart.
This ZAC Zac Posen Tote is the perfect carryall.  I love the mixture of classic black, snakeskin detail and gold hardware.  It will be a hero piece for seasons to come and is currently on sale!!
For the Hostess with the Mostest:
I've had my eye on this Set of Toasting Flutes for a while now.  I love that each flute toasts its user in a different language.
These Agate Coasters are currently sitting on my coffee table and are beautiful.  I mean you need something fancy to put those champagne flutes on after all!
The Kate Spade Larabee line is actually what we registered for so I'm partial.  But seriously, how cute are the polka dots?!  I have this Kate Spade Larabee Vase and it's the perfect combination of polished whimsy.  Plus, it's a good excuse to buy flowers… you don't want this beauty sitting in a cupboard.
Upgrade your coffee table with the Oscar de la Renta Coffee Table Book.  The iconic fashion photography will be sure to inspire.
For the Fitness Junkie:
Mara Hoffman can do no wrong in my eyes.  Just check out this neon sports bra.  I love highlighter-colored clothing and accessories, the pop of color is always fun and unexpected.  The cut-out sports bra with crisscross straps will be sure to call attention to your routine.
Think pink in this cut-out athletic shirt.  The Adidas by Stella McCartney tank top is just too cute.
How hot are these Zella leggings?  The mesh inserts update the otherwise basic workout pant.  These will easily transition from the gym to the streets!
If you're sarcastically working out or just like a witty tee, check out this Junk Food tee that will give your workout a new definition.
For the New Mom:
I'm definitely in the stage of life where A LOT of my friends are having babies.  This Little Box of Character for Baby is the perfect gift for a new mother. You can personalize the box based on gender and even get a personalized burp cloth.  Mary of Little Box of Character has a bunch of options for every occasion!
Think about all of the occasions that call for a cooler…  This gold Break the Ice Cooler is perfect to tote around snacks, adult beverages, whatever your heart desires!
Happy Holidays everyone!  I hope you had a fabulous and fulfilling Thanksgiving!
XO,
Libby